Thoughts from our partners

GLENN WILLIAMS / CEO
Primerica has been working with Answer since 2007 and our customers regularly save hundreds of dollars on their insurance. From their management team to their agents, Answer can be counted on to deliver for their strategic partners.

JEFF ZANDER / CEO
Zander has been a family-operated business since the 1920s and is endorsed by personal finance expert Dave Ramsey. We partnered with Answer to service customers outside our Tennessee market because of their experience and reputation in the industry.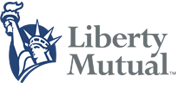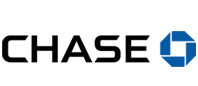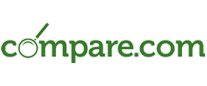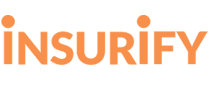 We serve a variety of industries and understand the unique needs and challenges that affect clients and your business.

Life Insurance
Improve your life insurance lead flow and conversion rates by leveraging savings opportunities on Auto and Home insurance. Answer's processes supplement the life insurance sales cycle by creating additional lead sources while simultaneously making room in your customers' budgets to help pay for your products. Through Answer's innovative insurance solutions, our partners are able to generate more leads, set additional appointments and close a greater amount of life sales.

Banking
One of the most relevant and potentially profitable add-on products a bank can offer its customers is Auto, Home and other personal lines of insurance. By helping customers save on their annual premiums, banks can build a new layer of financial service, translating into stronger retention. Depending on the size of your bank, Answer provides tailored, scalable solutions from overflow to supporting a bank-owned agency that serves standard, non-standard and preferred customers in all 50 states.

Online Financial Services
When your customers expect an end-to-end online experience for their financial services, extend that experience by layering in an Auto & Home Insurance offering to guarantee their collateral is protected. If your applicant fails to provide proof of insurance on their home or vehicle before finalizing the loan process, they'll have the ability to quote and bind online without ever speaking to an agent. If customers do have questions, Answer reps are standing by 24/7 to offer guidance and assistance.

Independent Agencies
The Answer rating and binding platform is designed for both speed and efficiency, providing access to 30+ top-rated carriers through technology designed to meet the needs of both individual and larger agencies. This proprietary technology was originally designed for Answer's national call centers and is now available for use by outside agencies. If your agency needs access to national carriers or a broader set of P&C products, Answer has a solution for your team. Expand your P&C offering, reduce call handle time and improve revenue opportunities using the Answer Platform, an industry-leading agent rating technology.
$200 M

Paid to partners
over 10 years
4.1 M+

Vehicles and homes
insured
50

States that
we serve
40+

Top-Rated
Insurers
We have the technology and staff to fully customize an insurance program that supports your business goals.
Leverage our Licensed Agency
Answer employs hundreds of licensed insurance experts across the nation with extended hours to provide flexible quote comparisons and policy sales services to your customers.
Warm and cold transfer programs

Seamless customer experience with personalized scripting and data transfer

Broad portfolio of insurance products covering a variety of customer risk types in all 50 states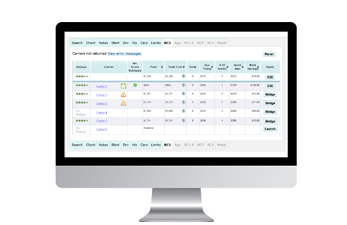 Utilize our Agent Rating Technology
Expand your property & casualty offering, reduce call handle time and improve revenue opportunities using Answer Platform, our proprietary and industry-leading agent rating technology.
Provide fast and easy insurance sales process for agents

Write insurance under Answer Financial's agency contracts or your own, and become appointed with our carrier network

Quote and bind policies end-to-end

Customize agency underwriting guidelines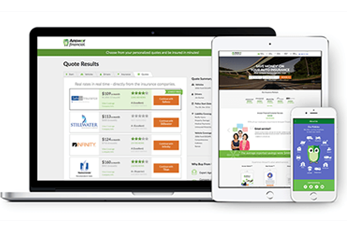 Low Complexity Online Implementations
Design the program that works for you from established execution options, all with the help of a dedicated team.
Implement your own quote flow and display real-time rates via API

Deploy simple link-off programs to easily incorporate new products to your offering

Benefit from a fluid experience that conforms to your brand
Best-in-class insurance experience
Your customers are provided a suite of benefits that continue to provide value over the course of their policy
Service
Confidence with Rate Tracker®
90% of customers sign up for our patent-pending Rate Tracker technology, which automatically shops insurance prices at each insurance renewal.
App
Convenient policy management
Customers can view their insurance ID cards, access important policy information, get roadside assistance, and report a claim – all in just seconds.
Site
Easy insurance shopping
Quickly compare plans, rates and customer reviews from our mobile-friendly website or with a helpful insurance expert.
At Answer Financial, we help businesses turn ideas into viable insurance solutions. We understand no two companies are the same, which is why our team takes a hands-on approach with every strategic partnership. Drop us a line, and we'll get in touch with you soon.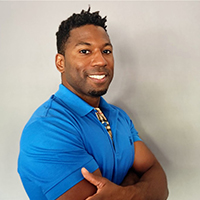 Jamar Wilson
Business Development Manager
Since joining Answer Financial in 2016, Jamar has played an essential role on the Strategic Partnerships team. He is responsible for managing and growing several core relationships, in addition to identifying, building, and nurturing new ones. Prior to joining Answer, he served as a Senior Key Account Manager at Statista Global. Jamar holds a Bachelor of Science in Business and Marketing Education from North Carolina State University.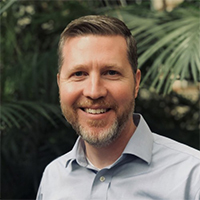 Matt Stone
Business Development Manager
Matt joined the Answer Financial team in 2021 and has a passion for building affinity relationships. He brings with him more than 15 years of experience in lead generation, sales, and contract negotiations. Prior to Answer, Matt led multiple business development and innovation initiatives at Nationwide Insurance. Matt holds a Bachelor of Science in Marketing from Utah State University.