Tom Capp
SVP Business Development
Answer Financial
Interested in learning more?
Enter your info and we'll be in touch.
By Tom Capp, SVP Business Development
Answer Financial
An uninsured customer walking through your doors is the first sign of a potential headache and costly time waster for dealerships. It is inefficient and frustrating to spend hours on the sales floor before moving a customer into the finance and insurance stage, just to learn they aren't insured or have a lapse in coverage.
Instead of losing a potential sale, the smart way to handle the uninsured customer is by taking care of them directly from the sales floor, before the F&I process even begins. If your dealership is regularly visited by the uninsured, you are likely in need of a strategy for handling these difficult-to-close prospects.
Answer Financial is a national auto and home insurance agency that can quickly and remotely quote and sell a policy while the customer is at your desk, either over the phone or online. Here are some suggestions for dealing with an uninsured customer:
1. Introduce an insurance solution for non-standard drivers
There are several ways to smoothly integrate an insurance shopping experience without interrupting the sales process. Provide your customers with a kiosk or other device (such as a tablet) where they can access Answer's comparative insurance quoting platform, enter their information and compare rates from top-rated insurance companies. Or, if it makes them more comfortable, have them call Answer directly and compare quotes with one of our 300+, US-based licensed agents. To streamline the comparison process, Answer is designed to partner with dealerships and has the ability to pre-populate our quoting platforms with information you have already collected about a customer and the vehicle.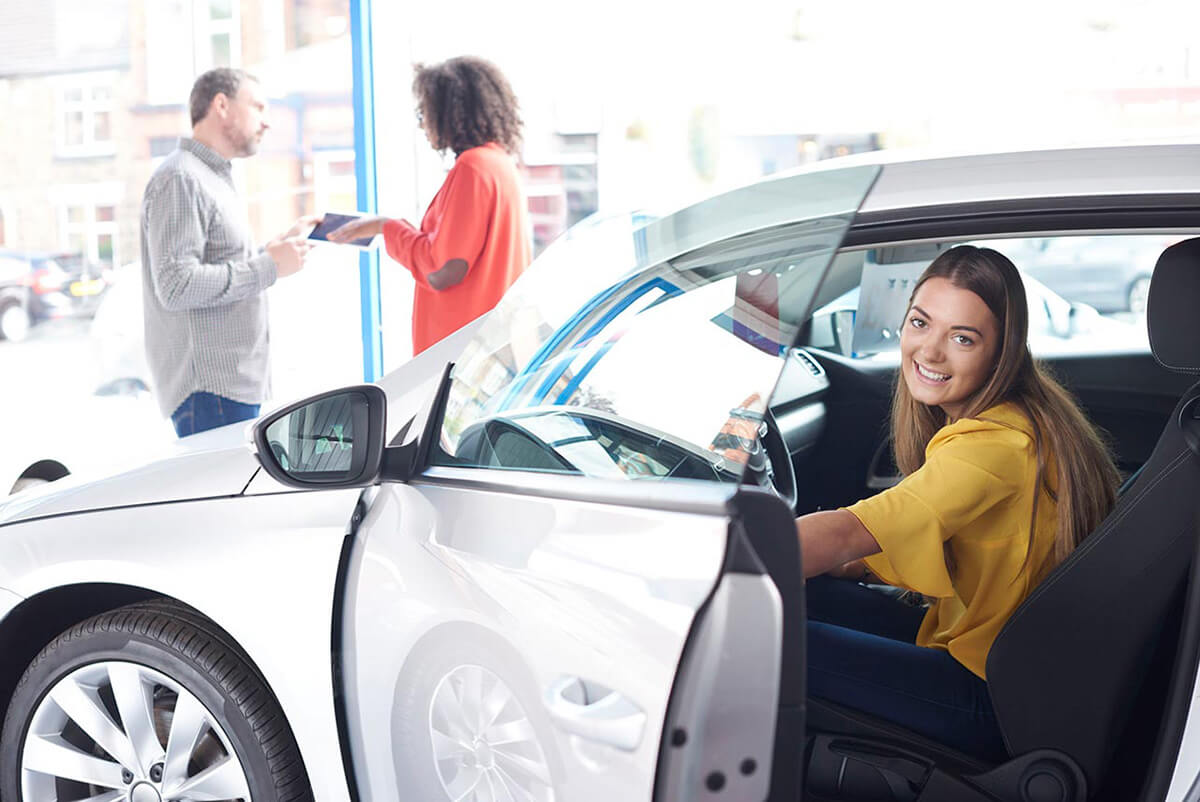 2. Close more sales
The last thing you want is for your customer to leave feeling discouraged and unable to purchase their dream car because they could not find insurance coverage, or because they found a policy but hated the price. Through Answer's remote agency, your customers can be served during the day, in the evenings and on weekends, and in Spanish if needed, allowing your dealership to overcome the obstacle of uninsured drivers and make the sale.
3. Create new revenue streams
Partnering with Answer will not only help keep your uninsured customers inside the dealership until a sale is finalized, but can also help boost your bottom line. Each time a policy is sold, your dealership will get paid a fee or commission by Answer*. Plus, your customers will benefit from Answer's full suite of free, mobile solutions like the Answer MobileTM policyholder app, which allows users to view and print their insurance ID cards, and Rate TrackerTM, a free service that monitors insurance prices and sends an alert if a better rate is found.
4. Keep the experience positive.
Above everything else, do whatever it takes to maintain a positive customer experience. Uninsured customers are a combination of first-time buyers, people who have gone without a car for a period of time, or those who have less-than-perfect credit records. Whatever the reason, creating a positive experience from sales to F&I will boost your customers' confidence in your dealership and stay a step ahead of the competition.
Tom Capp is a SVP Business Development for Answer Financial, an auto and home insurance comparison platform, agency, and expert at providing complementary property insurance services for auto dealerships. Featured in Auto Remarketing, Auto Finance News, MSN Money, Dealer Marketing and Consumer Reports, Answer is one of the largest auto and home insurance agencies in the U.S. with 20 years of experience helping its strategic partners build revenue-generating programs through a variety of phone, mobile and digital implementations. Answer Financial is part of the Allstate family of companies.
*Commissions and fees subject to,
(i) terms and conditions of an executed agreement with Answer Financial; and
(ii) applicable state and federal law and regulations.
Tom Capp
SVP Business Development
Answer Financial
Interested in learning more?
Enter your info and we'll be in touch.